Small in Stature Only
Best suited for small-medium retailers, quick service restaurants and beauty salons and spas.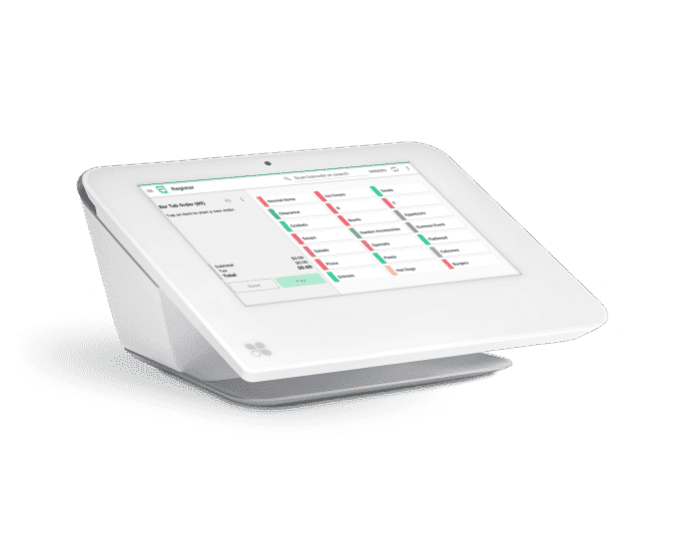 Introducing The Clover Mini
Powerful POS Management
User friendly interface
Cashiers can start taking orders with minimal training get up and running fast.
Robust inventory support
Categories, labels, modifiers and variants let you build orders fast and track sales later.
No room for theft
With permissions management and a PIN for each employee, you're always protected.
Fully-featured payments
Tax, discounts, loyalty rewards and gift cards are just a tap away.
Get paid, run your business and sell more
Faster order taking and checkout
Speed up checkout with item categories or scanning barcodes.
Detailed reports and sales data
Clover Dashboard lets you monitor sales, refunds, and customer spending habits in real time from any device. Export reports for payroll, taxes, and accounting.
Manage employee shifts and payroll
Create employee accounts, track shifts, and set permissions to prevent fraud and theft.
Customer engagement tools to sell more
Build and manage your customer database, set up a loyalty program, and access built-in marketing tools like feedback and promotions.
Support when you need it
Live customer support 24/7 to keep your business up and running
Rich Analytics to Grow
Be in the know
Clover dashboard lets you keep an eye on sales, track inventory, and oversee all aspects of your
business.
In the cloud
Cloud accessible data means you can handle your business from any internet connected device.
Insights at your fingertips
Harness your sales data to uncover buying patterns and take a smarter approach to
marketing.
Unique business solutions
The Clover App Market offers specialized Apps to extend your business capabilities.
Increase Customer Loyalty
Keep your customer list in order
Manage your patron's contact info as well as their marketing preferences, so you can engage with them how they prefer.
Turn customers into repeat customers
Once your customers are in the Clover system, you can send out real-time promos by email and text message.
Happy customers come back
Create a fun, effective loyalty program within minutes—absolutely free, no strings attached.
Be the eyes and ears of your business
Get customer feedback sent directly to your inbox so you can hear privately what's on their minds.