More Customers. Less Effort.
SpotOn's marketing tools make it easy to implement a consistent communication strategy with your customers so that they will frequent your business more often and spend more money when they do. The end result is not only better relationships with your customers, but increased revenue for your business. On top of that, you'll save time, too, because SpotOn puts all the marketing tools you need into one intuitive dashboard.
Import your existing customer list and continue to grow it as your SpotOn platform creates multiple opportunities to collect customer email addresses
Communicate with your customers where they're most receptive, including via email, Facebook, and mobile alerts
Create marketing messages quickly and easily with the platform's built-in campaign wizard
Send your customers time-sensitive deals to prompt new visits
Save time with automated campaigns to trigger visits from different segments of customers, including new visitors, your best customers, and customers who haven't visited in a while
---
Capture Customer Email Addresses to Truly Connect with Customers
The marketing tools at the heart of the SpotOn platform are so powerful because they make it easy to build your customer list and manage how you reach your customers. It all starts with having multiple methods for collecting customer email addresses.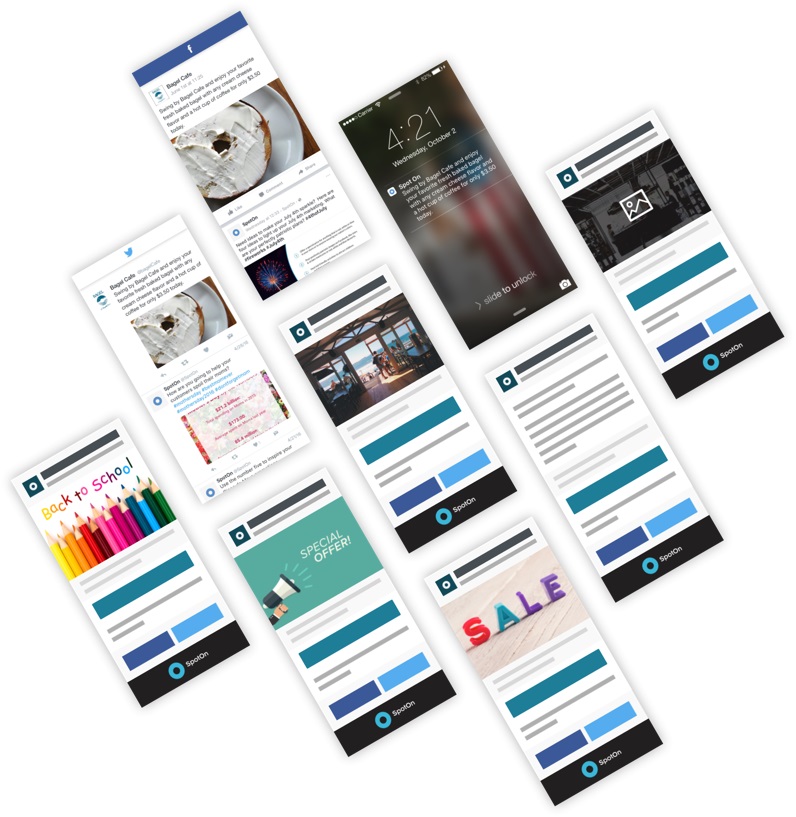 Upload your existing customer list
Have customers enter email addresses into your payment hardware to get their receipts electronically when you use SpotOn for payment processing
Enter email addresses manually—our customer engagement team has great ideas for helping you solicit them, including offering "Get it Now!" deals
Optionally create a loyalty program, and your loyalty customers will automatically integrate with the marketing tools
Send email deals to prompt visits from customers, either using our automated tools, or by creating your own custom deals
Send marketing emails that are optimized for both web and mobile viewing to announce new products, special events, and more
Connect with customers on social media or the SpotOn Mobile consumer app, which already boasts an active user base of shoppers
---
Marketing and More
SpotOn doesn't just make marketing management easy, it also allows you to create a loyalty rewards program, and manage your online reviews. When used in concert with one another, these customer engagement tools give your business a powerful platform that is fully integrated with the checkout process and data-driven analytics.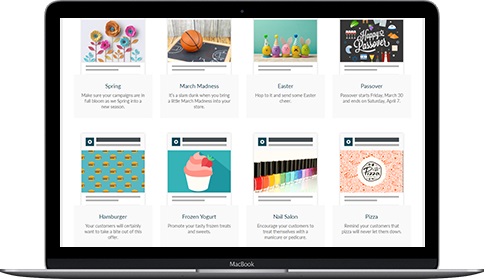 What that translates to is the ability continually grow your customer list and collect data about those customers. As your SpotOn platform collects more data, it'll become more powerful, allowing you to create new segmented groups of customers and the ability to reach them with the perfect marketing campaigns.
On top of that, the platform's intuitive dashboard analytics will allow you to see clear connections between customers, their transactions, and your marketing campaigns, giving you a clear ROI for your marketing efforts. In other words, SpotOn takes the guesswork out of marketing. You'll know exactly what's working, and how to create even more effective marketing campaigns in the future.