Save Time and Connect with Your Customers to Keep Them Coming Back for More
The SpotOn platform is an end-to-end solution that lets you manage scheduling and appointments, while staying connected with your customers to keep them coming back time and time again.
Create custom menu schedules and services
Assign your employee schedules and services
Schedule, edit, and track appointments for all of your employees on one master calendar
Let customers book appointments on your website utilizing SpotOn's easy-to-use booking widget
Link customer appointments to the check-out process and accept credit card payments
Connect with your customers via email, social media, and mobile alerts
---
Take the Hard Work Out of Employee Scheduling
With SpotOn, it's never been easier or faster to manage your employee schedule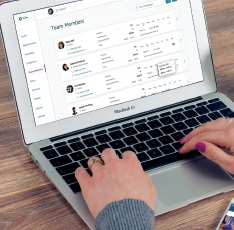 Set up your master calendar with your business hours and the default duration of each service you provide
Add as many employees as you want and assign their rotations, schedules, and services
Create custom rates and appointment durations for individual employees
View your color-coded master calendar from your online dashboard and print daily appointment calednars for each team member with details and notes for each customer
Limit the permissions of your employees so that they only see their appointments
---
Book Appointments with Ease
The SpotOn platform gives you a variety of options and unique tools for scheduling appointments. In additions, it automatically stores appointment and customer history, making it easy to keep track of individual customer preferences and rebook customers.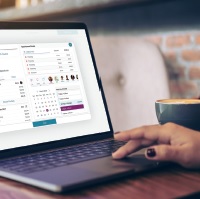 Book walk-in and phone-in appointments and easily assign them to any employee right on your master calendar
Allow customers to book appointments online, directly from your website and Facebook business page
Show verified versus unverified appointments, which are automatically updated by the SpotOn platform for online appointments
Search your existing customer list, which will automatically display the customer's contact information, their appointment history, and any custom notes you've created, such as their preferred shampoo or nail color
Easily rebook customers by searching your customer list or appointment history
---
Accept Payments Seamlessly and Stay Connected to Your Customers
The beauty of SpotOn's salon platform is that it allows you to do everything with one software app, including accepting credit cards, making it easy for you and your employees to seamlessly transition your customers from check-on to check-out and rebook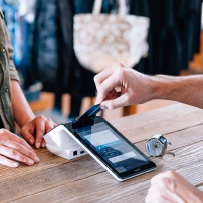 Easily check-on your customers when they arrive for their appointment
Use SpotOn with Poynt to check-out customers, which will automatically ring up the correct payment amount, provide options for tips, and connect the transaction data to SponOn's built-in marketing and loyalty features
Save time calculating team member commissions with exportable closeout sheets detailed by service and appointment
Encourage repeat visits from your customers with our user-friendly marketing wizard and loyalty program that make it easy to reach your customers via social media, email, and mobile alerts
Manage your online reviews and boost your review rating with our proprietary algorithm that solicits reviews from your best customers
Utilize our dashboard analytics to assess the effectiveness of your marketing and loyalty campaigns