Work Smarter by Integrating Appointments with Payments, Marketing, and More
SpotOn's groundbreaking appointment software is fully integrated with the SpotOn platform, simplifying not only the appointment booking process but also employee scheduling, the checkout process, and how you connect with your customers to encourage return visits.
Online appointment booking
Interactive calendar
Team member scheduling
Customizable service menu
Customer history and preferences
Printable schedules and reports
Checkout and payment integration
Marketing and optional loyalty integration

---
More Ways to Book Appointments Means More Customers
With SpotOn, you and your customers have multiple ways to book appointments. Our platform automatically stores appointment and customer history, making it easy to keep track of individual customer preferences and rebook customers.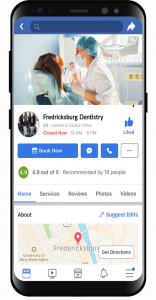 Enable customers to book appointments from your website and Facebook business page
Increase the number of add-on services by displaying and fully customized catalog of services
Book appointments directly from your dashboard for phone appointments and walk-ins
Re-book appointments at checkout or directly from your appointment history
Reduce no-shows thanks to our automated appointment verification and reminders
---
Flexible to Fit Your Business Model
Our appointment scheduling software is designed to work however you need it, whether you manage an employee-based business that relies on appointments or work as an independent contractor who is responsible for your own client list.

---
Accept Payments Seamlessly and Stay Connected to Your Customers
The beauty of SpotOn's Appointments platform is that it allows you to do everything – including accepting payments – making it easy to transition your customers from check-in to check-out and beyond.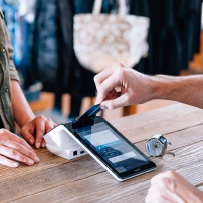 Easily check in your customers when they arrive for their appointment
Use SpotOn Poynt to check out customers, which is automatically ring up the correct payment amount, provide options for tips, and connect the transaction data to SpotOn's built-in marketing and loyalty features
Encourage repeat visits from your customers with our user-friendly marketing wizard and optional loyalty program that make it easy to reach your customers via social media, email, and mobile alerts
Manage your online reviews and boost your review ratings with our proprietary algorithm that solicits reviews from your best customers
Utilize our dashboard analytics to assess the effectiveness of your marketing and loyalty campaigns